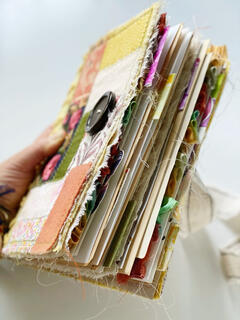 willa workshops and
handmade journals
_
SUBSCRIBE TO THE WILLA WANDERS NEWSLETTER
---
---
willa handmade journals
_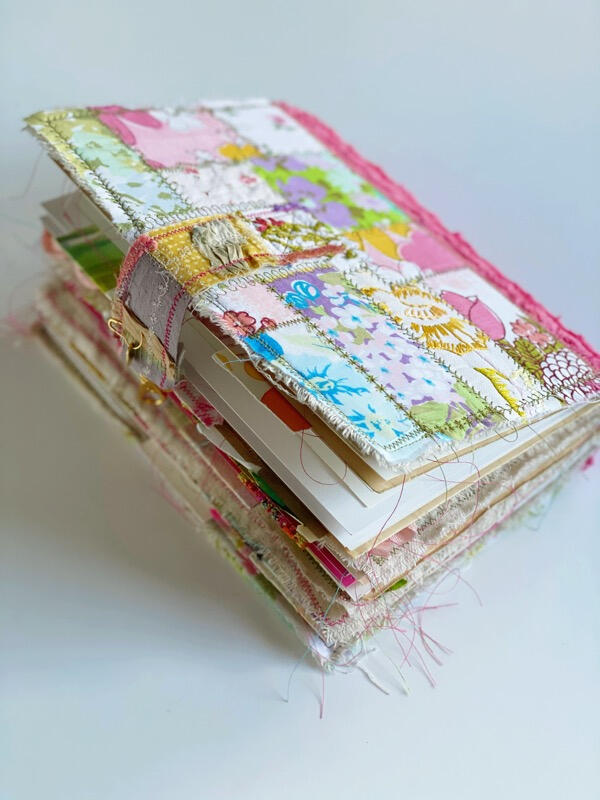 Thank you for your interest in my handmade journals! Because each journal is unique and made just for you, the ordering process is a conversation between me and you to figure out what suits you best. When you've looked through everything on this page, follow the instructions at the bottom to contact me and get us started!
---
Custom Journal Pricing Information
I essentially make two types of journals in the colors of your choice. The first is sewn on a machine. The second is hand sewn (slow stitched/freestyle embroidery). For more examples than shown in this guide, please see my Instagram feed. Click on images for high-res versions!
All of my standard journals are 6"x9". (If you would prefer a 4.5"x 6" journal, let me know. Prices are the same.)
---
Machine Stitched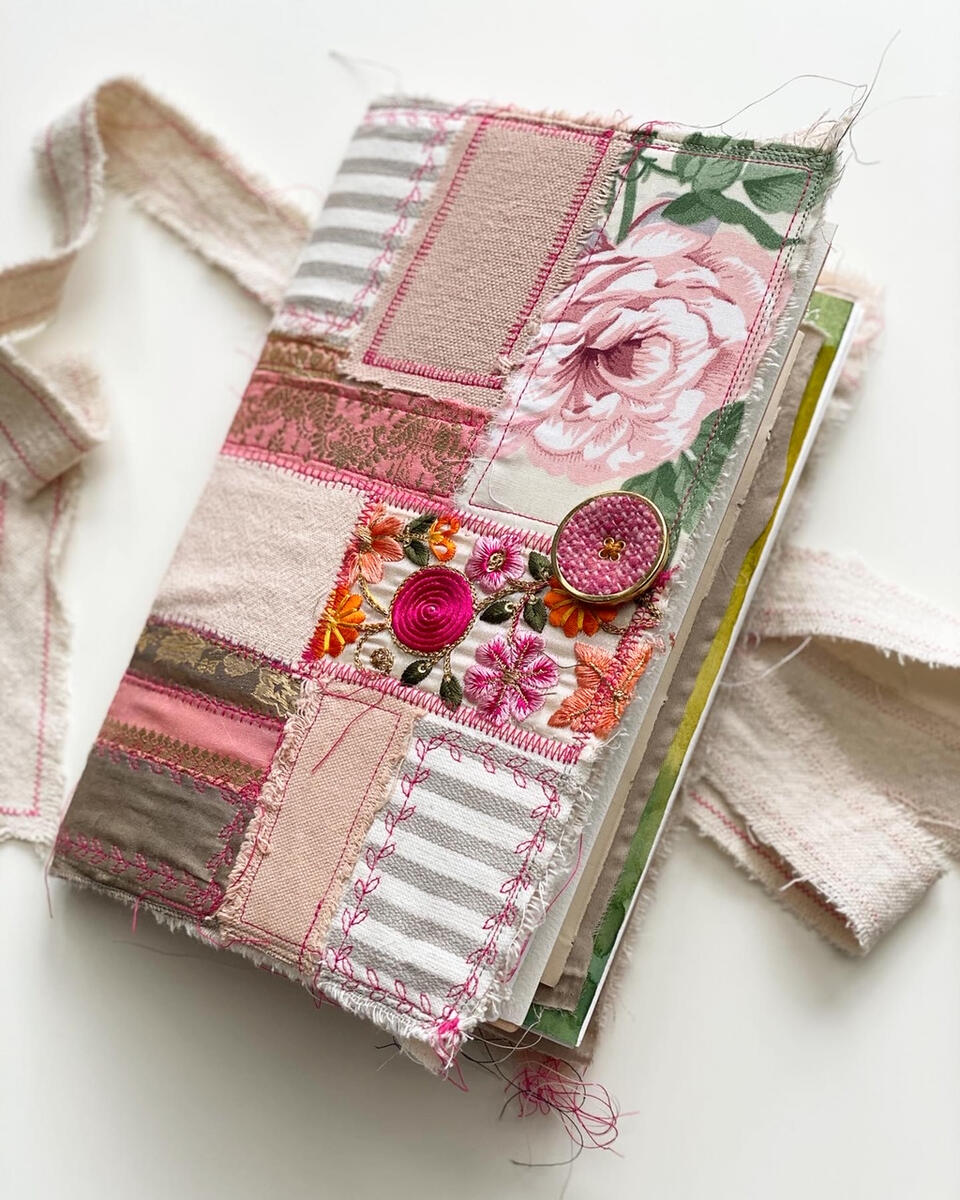 32-page journal (64 sides) = $150 USD plus shipping
64-page journal (128 sides) = $175 USD plus shipping
96 page-journal (192 sides) = $200 USD plus shipping
Pages are a mix of new and vintage mixed media papers, such as:
Arches Cold Press Watercolor Paper
Arches Hot Press Watercolor Paper
Strathmore Mixed Media Paper
Canson XL Watercolor Paper
Vegetable dyed papers
Vintage Wallpaper
Ruled Moleskine Cahier Journal Paper
Tea Stained, ruled and plain, Papers
Old Book Pages
Vintage Music Sheet Paper
Vintage Ledger Paper
Distressed Brown Paper Grocery Bag
Black card stock
Original Appliqué pages
Canvas signature wraps with sewn borders
If you prefer a specific paper type over this mix, please let me know. I can substitute in more of a certain type. For example, more Arches Cold Pressed watercolor paper (this could add to the cost depending on the type of paper desired).
---
---
OPEN SPINE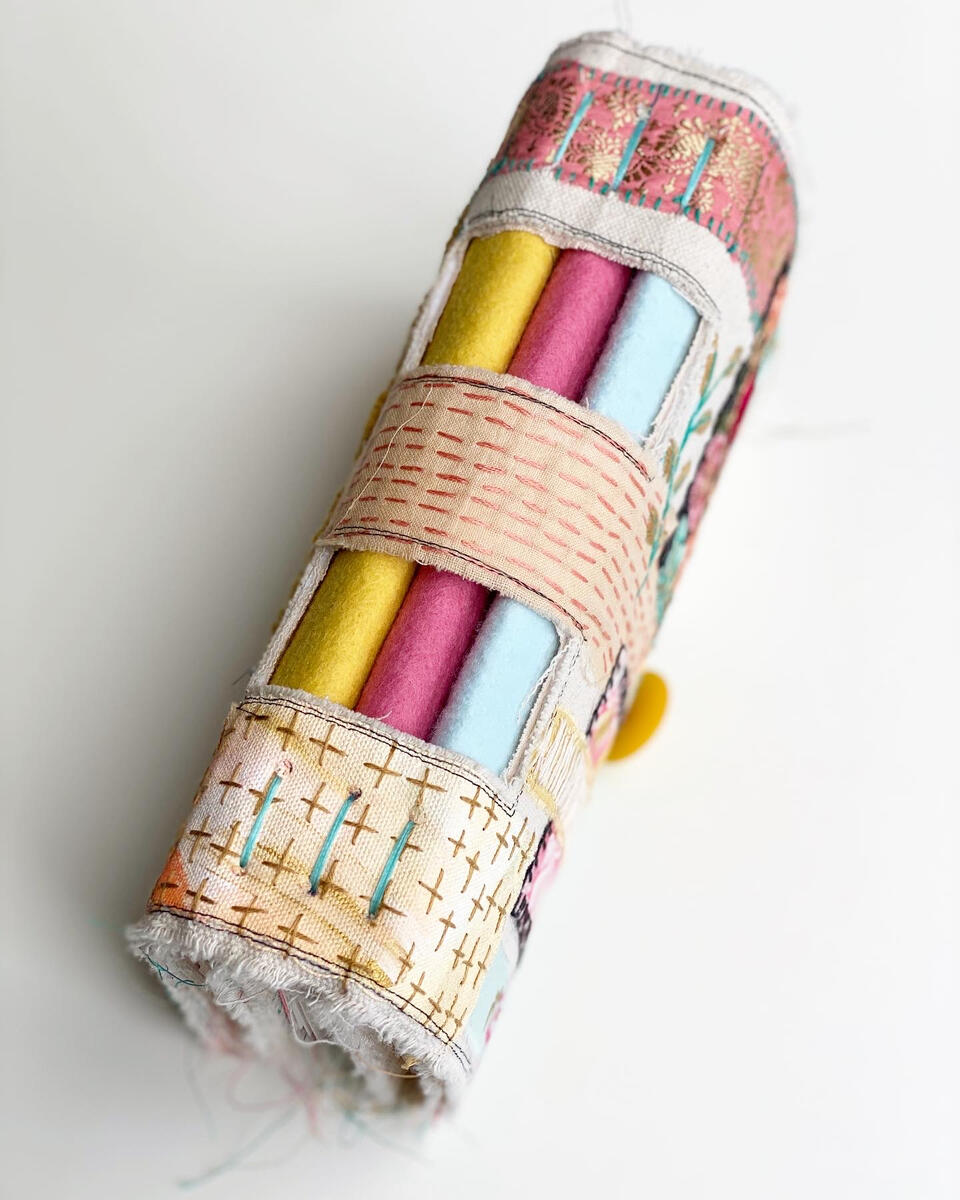 For open spine, aka "naked spine" (available on all journals) please ask for a quote. Price starts at an additional $25 for raw canvas signature wraps with decorative machine stitching, as above, and goes from there depending on decorative peek-a-boo signature wraps, like below.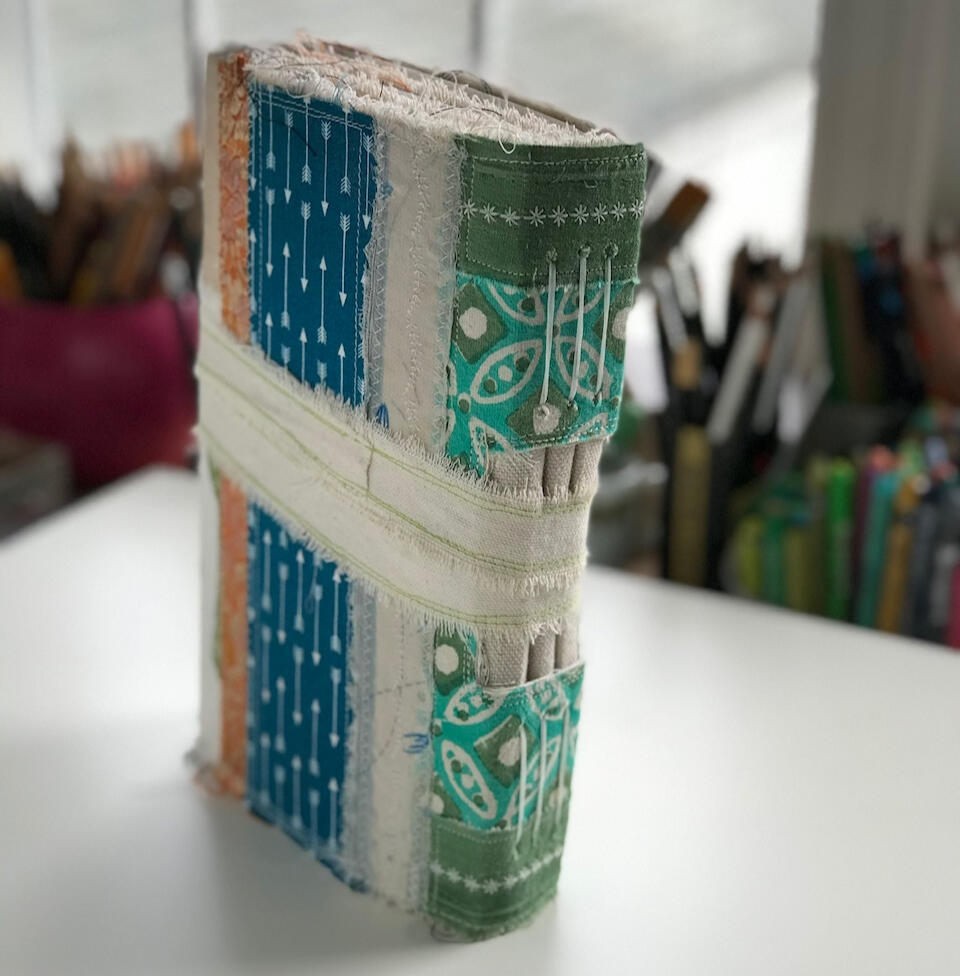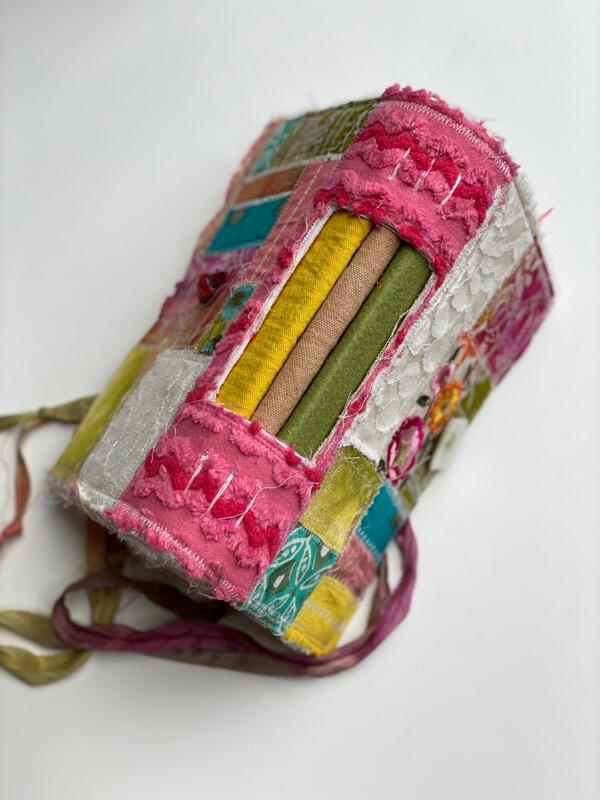 ---
FULL WILLA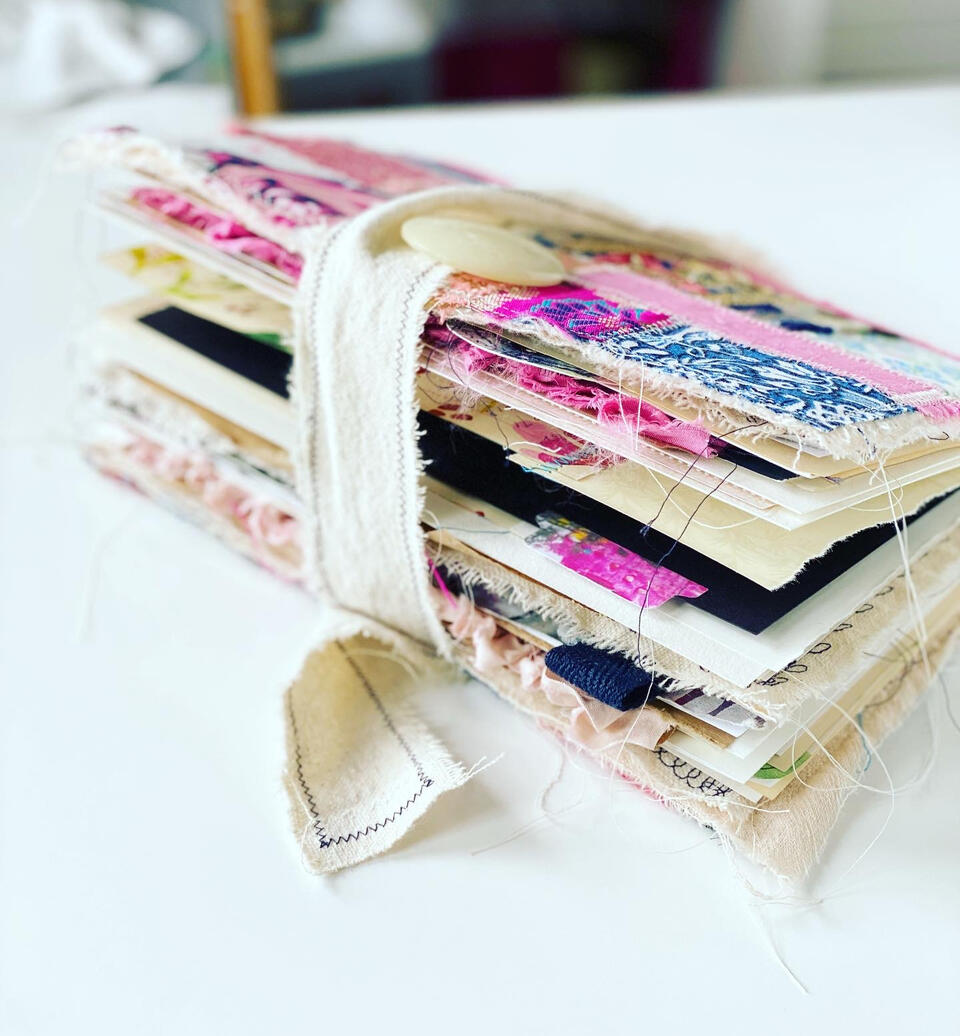 Add an additional $20 for the 32 page/$32 for the 64 page/$42 for the 96 page journal for the maximum amount of embellishment to your pages. All Willa Journals come with a mix of plain mixed media papers, vintage papers and a nice amount of hand embellished pages.
This option is for you if you want the MAXIMUM amount of embellishment on pages that I provide, including ribbons, pockets, tabs, tuck points, and original watercolor art.
---
ART BOOKS
Willa Art Books are not available for custom pre-order, but are made available from time to time on my Instagram page. If you are interested in creating your own journals and books, please subscribe to my newsletter for information regarding a potential future online workshop.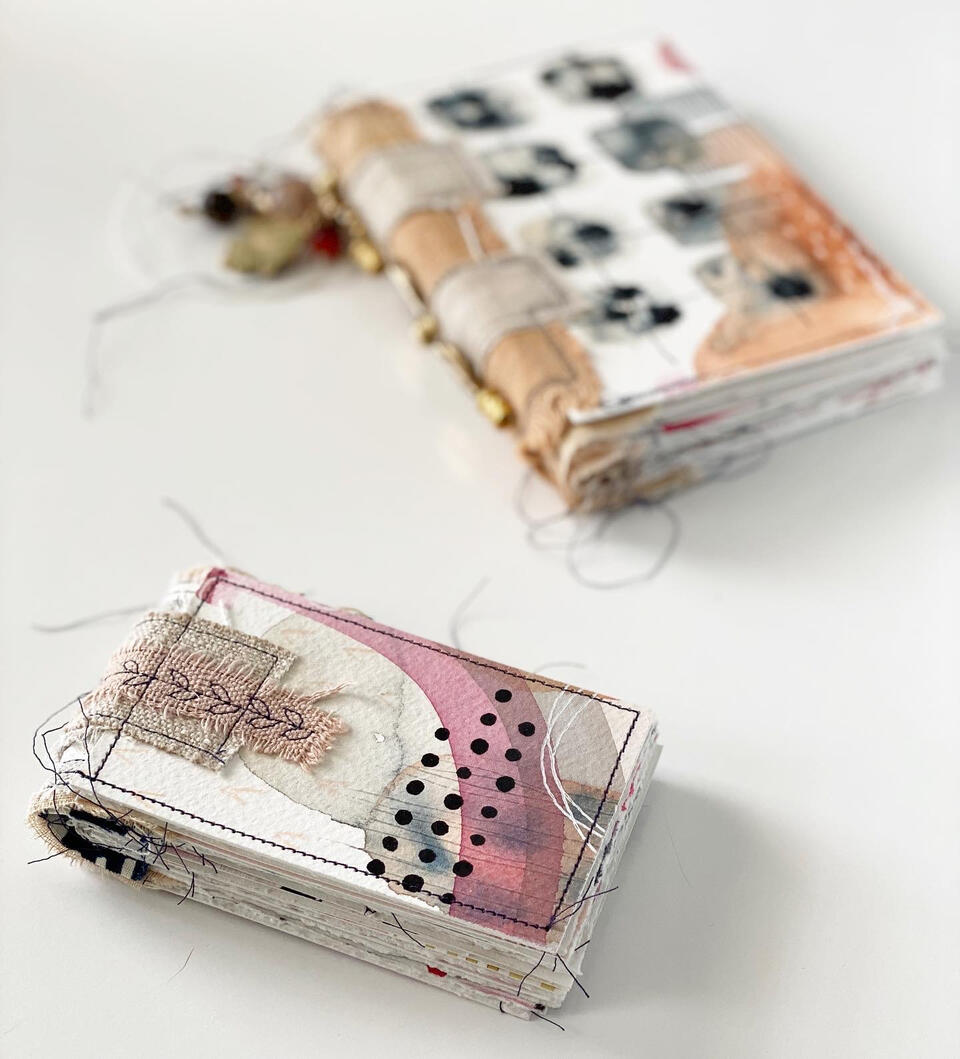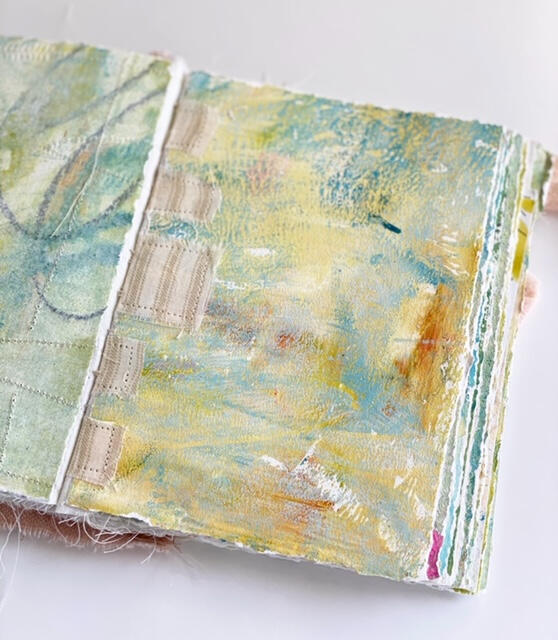 ---
HOW TO GET ON THE WILLA JOURNAL WAITING LIST
Due to demand, I am no longer accepting deposits for Willa Journals in advance. I am, however, keeping a waiting list. Please expect a long wait. I produce one new journal per week on average.
If you would like to be on the waiting list, please send me a DM on Instagram or an email with ALL of the answers to the following questions. I ship internationally.
My email or Instagram DM
1. Your choice of Willa Journal style (machine or hand stitched)
2. Your preferred colors
3. Number of pages: 32, 64 or 96
4. Level of page decoration: Simple, Medium or FULL Willa
5. Let me know if you'd like to add an open spine and/or decorative signature wraps
6. Your email address
7. Your Instagram account name
8. Your mailing address
9. Preference of PayPal or Venmo for payment
I will send you an Instagram DM and/or email when your name is nearing the top of the waiting list.
I will contact you when I begin working on your journal to confirm color choices. I will also send you a photo of the materials I pull for your order before I begin sewing so that we make sure we're on the same page.
When your journal is being constructed, I will send you a request for payment plus shipping and handling. Your journal will ship USPS Priority Mail with insurance after I receive the final payment.
Thank you for being patient and working with me to create a beautiful handmade Willa Journal for you to enjoy! I love what I do and I love my clients!!!
---
SUBSCRIBE TO THE WILLA WANDERS NEWSLETTER